Friendly, Dedicated People, Wonderful Horses
Good Times, Great Care.
---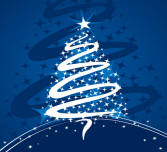 Season's Greetings !

Season's Greetings! As 2014 is roaring to its end, we want to take a moment and say "Thank you" to our clients, friends, family and equine professionals. It has been a busy and fun year. Life on the farm continues even as our days get shorter and colder. We have 2 stalls available for boarding and lessons are still in session! Need a gift idea for a special "horsey" person?
We offer gift certificates!

We wish you all Joy, Love, Laughter and Peace this Holiday Season and through 2015.


Owned and operated by Diane and Chris Caverly, Sunswept Stables reflects a warm, family like atmosphere, while providing superb professional care and instruction.
Sunswept Stables is located on the south side of Dover, New Hampshire, close to UNH-Durham, Portsmouth NH and Rte 95 and 16. Situated next to 400 acres of conservation land our location offers beautiful fields and forest to view and enjoy, while spending time with the horses; riding, driving or just hanging out !
---

Please make yourself at home on our site. Feel free to contact us.
We will be happy to talk with you.
Since 1988, Sunswept Stables has offered training and boarding for pleasure and show horses, as well as lessons for beginner to advanced levels in pleasure or show riding and driving.

Although we have made a name training and boarding Saddlebreds, Morgans and Hackney Ponies, we welcome all breeds and disciplines to our stable.
Everyone can benefit from the training and boarding services we have to offer and from our hands on approach.

We have tried to give you a snapshot of the services we have to offer here at Sunswept Stables. We know that you will have questions about our facility, our programs and our philosophy.




We currently have two stalls available for boarding.